Aviation human factors
February 22, 2019
Flight evaluation and demonstration of SAVERH, which entered new research phase in JFY 2018
In October and November 2018, flight tests of the Situational Awareness and Visual Enhancer for Rescue Helicopter (SAVERH) were held at Chofu Airport and Taiki Aerospace Research Field using JAXA's research helicopter. We've been developing the SAVERH technology to support safe helicopter operations during the night and/or in poor visibility for search and rescue operations at times of disaster. With the SAVERH technology, outside conditions and flight status are displayed as visual information to a helicopter pilot.
The research program for SAVERH entered a new phase in 2018. During the flight tests, the pilots evaluated various sensor images and display symbologies, such as an improved night vision camera and the infrared (IR) camera, guidance symbologies to support landing and hovering, and map display for the Helmet Mounted Display (HMD). We are scheduling a series of flight demonstrations for the next two years to promote the research step by step toward implementation of SAVERH technology into aviation systems.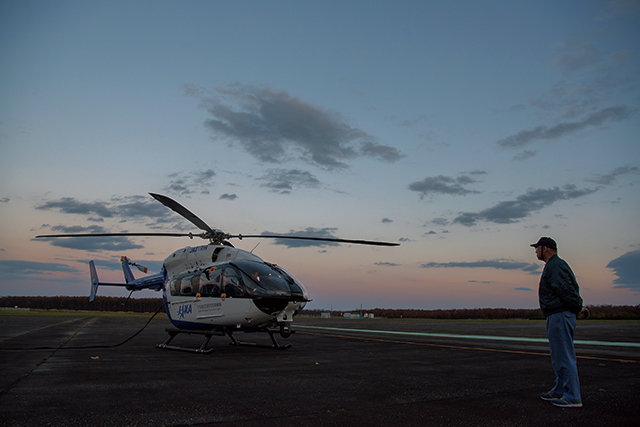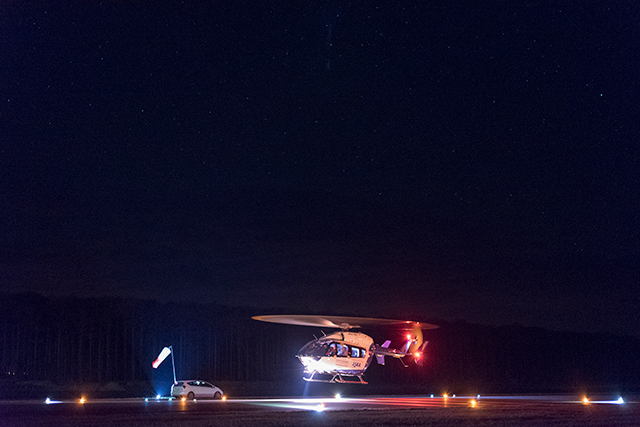 Flight tests at JAXA Taiki Aerospace Research Field. Many tests were held from sunset to night.