About us
JAXA Aviation helps to create a safer and more prosperous society with aeronautics-related research and development activities.
FLIGHT PATH No.23 | 2019 SUMMER
<In Pictures>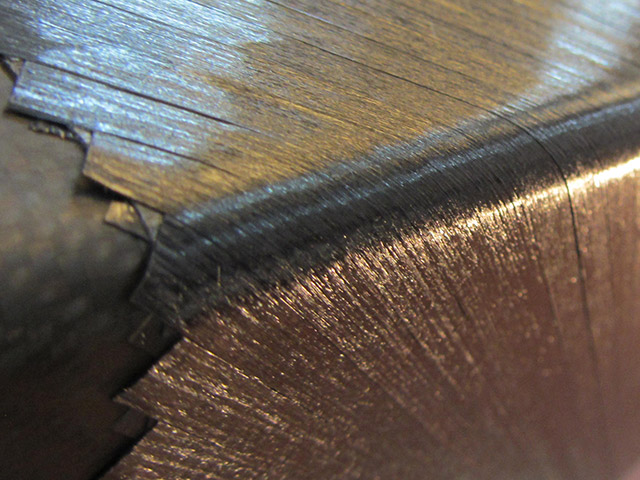 Close-up view of the layers of carbon fiber tapes laid up along the curvature of a wing spar model. JAXA has been developing integrated optimum designs and automated fiber placement manufacturing processes to enable non-traditional composite structures.