About us
JAXA Aviation helps to create a safer and more prosperous society with aeronautics-related research and development activities.
What we do
The JAXA Aviation Technology Directorate facilitate the R&D activities that contribute to the following goals:
Enhancing international competitiveness of Japan's aviation industry
Increasing the safety of air transportation and fostering secure society with aircraft
Contributing to breakthroughs in the air transportation of tomorrow
To implement these goals strategically based on government policies and social needs, JAXA Aviation promotes a three-pillared R&D program and fundamental research that underpins them.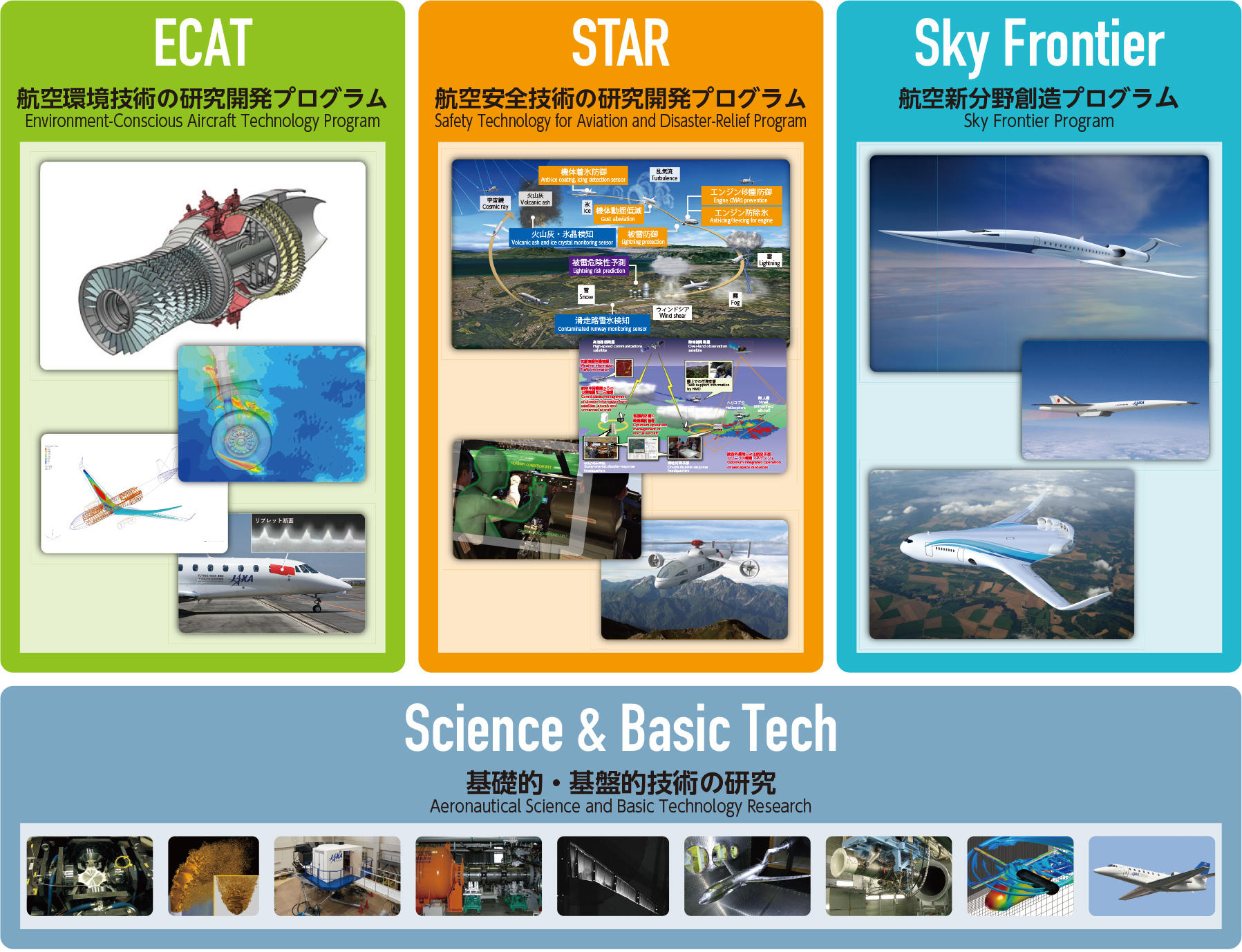 Find the details of our R&D portfolio, videos and featured articles. You can find academic papers on JAXA Repository site.
Fourth Mid-to-long-term Plan (FY2018 – FY2024)
The Fourth Mid-to-long-term Plan outlines what JAXA aims toward over the seven-year period between FY2018 and FY2024. The following articles published in FY2018 introduce some of our thoughts behind the plan.
As of November 1, 2021