Research & Development
JAXA promotes three research and development programs and a fundamental research program that underpins them.
High Temperature Turbine Technology
Great improvement of efficiency is essential to environmentally friendly, lower fuel consumption aero-engines. More effective turbine cooling structures are studied to reduce cooling air as well as the development of conjugate numerical simulation technology for precise temperature estimation. Resistance of new superalloys and thermal barrier coatings and erosion / deposition behavior are evaluated under simulated thermal condition of jet-engine operation in much shorter time than actual usage.
Research on Turbine Erosion / Deposition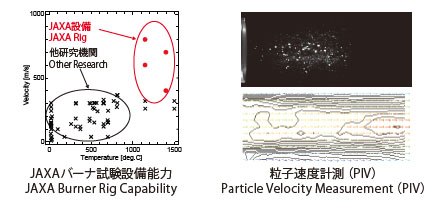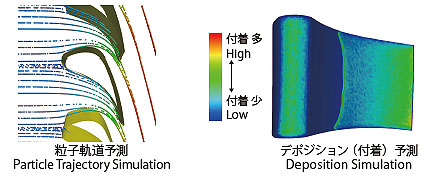 Evaluation of Superalloy and Coating



Conjugate Heat Transfer and Flow Simulation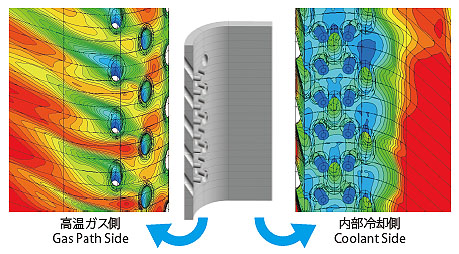 March 31, 2020